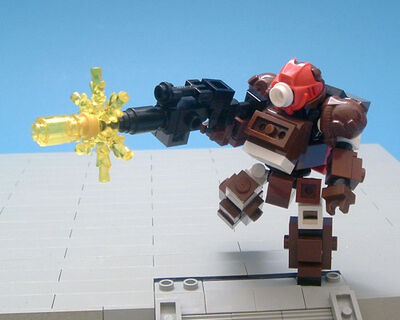 The ST-09 Rumble Monkey is a Mobile Frame in the Solar Calendar setting.
The ST-09 "Rumble Monkey" is the preferred mobile frame of the Terran Expeditionary Marines (TEM).[1]
The Rumble Monkey's design is based on the same ST-03 standard used as the basis of most modern Solar Union military frames.
Sources
Main Source: Mobile Frame Zero: Rapid Attack Rulebook